HELLO THERE!
LOOKING FOR A HIGHLY PROFITABLE
TRAVEL BUSINESS?
YOU'RE IN THE RIGHT PLACE

More than
1200+

people are using our services
How It Works ?
Select the Product
Choose from our portfolio of outstanding website & apps the one that suitable for your business. If you see the demo with its features, you will realise that it is the ideal solution for your business.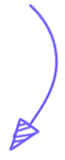 Place Order
It's now time to place your order. All you need to do is contact us and we will confirm your order after discussing all the details with you.


Support
You need not worry about any initial blips as we will provide you free support for the initial 12 months.

Have Customizations?
If you have a unique idea or require any enhancements to the website/app, discuss the words and we will do it at extra cost.

Delivery within 7 days
Your complete solution is ready with your language, your currency, your logo, your brand and your contents.
Start Earning More Profits
You need to promote your business and earn more profits. More you sell, more you earn.
Make your website in your native language (including Arabic RTL).